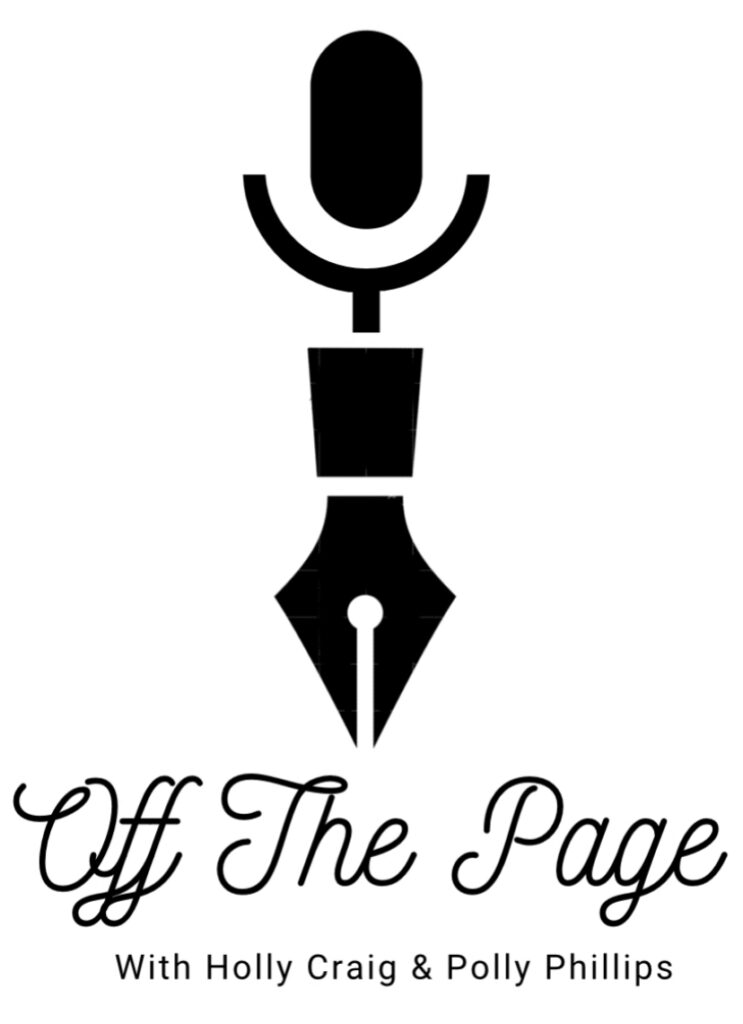 EPISODE 1
What's it like to be a published author? Do we all receive six figure advances? How do aspiring or non-writers view the life of a published author? Is it glamour and glitter with events and lots of champagne? Or is the life of an author really isolating, hard and time consuming? Find out in our first honest episode.
EPISODE 2
As an author, if you want to connect with your readers and attract new fans, social media like Instagram is an easy, quick and affordable platform to promote and sell yourself. But how does it feel to have to put yourself out there, share your life, personality and identity with an online community? What other avenues can authors explore to promote themselves and their books to a wider community? And what if the inner critic screams to stop sharing? Polly and Holly discuss their experiences, insecurities and tips for promoting yourself online.
EPISODE 3
Polly and Holly found "the one".  That is, the right literary agent. But how do you know where to look, how to look and what to look for in an agent? We discuss overseas agencies compared with Australian agencies and why we both choose to go to the UK. We talk about the advantages of having an agent and how building a relationship with your agent is so important for longevity and a successful career.
If you're a submitting or querying author, you won't want to miss this!
EPISODE 4
How do we write, what lengths will we go to for research, where do we write and what do we do when we're not writing… also how important is it to get serious subjects "right" and accurate when it comes to research? And…How we kill our characters.
EPISODE 5
All about how we plot, draft and come up with ideas for our stories! Plus we discuss the books we've shredded, burnt, stomped on and shelved. Mine: a historical fiction novel and Polly's: an 80,000 word manuscript.
EPISODE 6
Let's talk about sex, baby – the one where Holly and Polly get up close and personal, talking about writing sex and suspense in a thrilling new location!
What's it like to write sex scenes? Do you need to go somewhere private to get into the mood before writing? How many sex scenes per book should we write? And what if it's too embarrassing to share? All of this and more in our grand finale episode of season 1!
Season 2
EPISODE1
Holly and Polly are back and better together with the start of the season two, Off the Page.
What have we been up to, how are the edits going and what's in store this season?
•More episodes
•Author interviews
•Podcast collabs
•Agent convos
•A Christmas special
•An epic and interactive finale!!! More later on that one!
EPISODE 2
The one where Polly and Holly meet Ali. Our first author interview with the amazing Ali Lowe, author of Trivia Night, a thriller about a night of swinging at a school trivia night that goes badly wrong… We talk good sex, bad reviews and what it's really like to be an author.
EPISODE 3
Comparison is the thief of joy… we all know how this story goes. But how many of us compare, judge and feel envious towards other authors? How many feel competitive, even nasty?
Going green… how to cope with Author envy.
The one where Polly "discovers" Chris Hemsworth, Holly shows her dark side and we get to grips with that most gruesome trait – author envy…